Em 1978, o The Cure fazia sua estréia com o polêmico single Killing an Arab, iniciando 40 anos de trajetória que homenageamos nessa playlist com canções de todas as fases da banda de Robert Smith.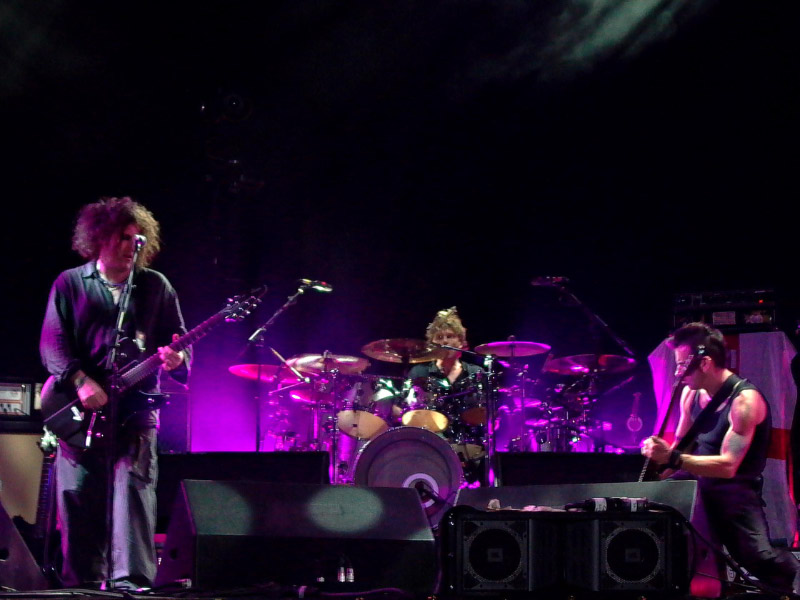 Se preparem pois nesse ano o Vi Shows irá realizar uma série de homenagens ao The Cure – acompanhem aqui !!

Confiram canção por canção, com um trecho da letra original e informações sobre seu lançamento !!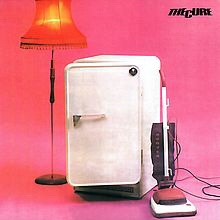 Plainsong
I think it's dark and it looks like it's rain, you said
Original : Disintegration – 1989
Three Imaginary Boys
Walk across the garden / In the footsteps of my shadow / See the lights out / No-one's home
Original : Three Imaginary Boys (1979)
Mint Car
Wondered if it ever would / Really didn't think it could  / Do it again?
Original : Wild Mood Swings (1996)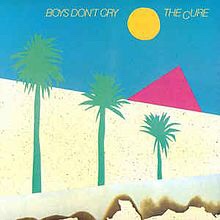 Three Imaginary Boys
Waiting / For the telephone to ring / And I'm wondering / Where she's been / And I'm crying For yesterday
Original : Three Imaginary Boys (1979)
The End Of The World
Go if you want to / I never try to stop you know there's a reason / For all of this you're feeling low / It's not my call / You couldn't ever love me more 
Original : The Cure (2004)
A Forest
Come closer and see / See into the trees / Find the girl while you can / Come closer and see / See into the dark / Just follow your eyes / Just follow your eyes / I hear her voice
Original : Seventeen Seconds (1980)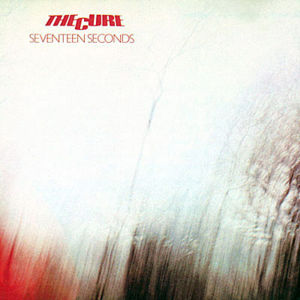 The Perfect Boy
Always meant to be,  I can't feel it / Like the destiny, And fate / Written in the stars,  Inescapable fate /It's out of my hands, Falling into your arms
Original : 4:13 Dream (2008)
One Hundred Years
It doesn't matter if we all die / Ambition in the back of a black car / In a high building there is so much to do / Going home time, a story on the radio
Original : Pornography (1982)
The Only One
Oh I love, oh I love, oh I love / What you do to my lips /  When you suck me inside / And you blow me a kiss / I love what you do to my lips / It's so sweet in there
Original : 4:13 Dream (2008)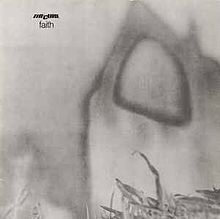 Boys don´t Cry
I try to laugh about it / Cover it all up with lies  /I try and laugh about it
Hiding the tears in my eyes…
Original : Single (1979) + Boys don´t cry (1980)
The Figurehead
I will never be clean again / I touched her eyes / Pressed my stained face /I will never be clean again
Original : Pornography (1982)
The Walk
Visiting time is over / And so we walk away / And both play dead then cry out loud / Why we always cry this way?
Original : Single (1983) + Japanese Whispers (1983)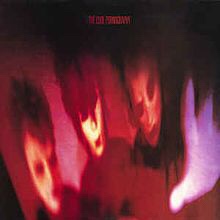 Dressing UP
Going under slowly / It never seems too late / Going under so slow / Dressing up to kiss / Dressing up to touch all this
Original : The Top (1984)
The Hanging Garden
Creatures kissing in the rain /Shapeless in the dark again
In the hanging garden change the past /  In the hanging garden wearing furs and masks
Original : Single (1982) + Pornography (1982)
Killing an Arab
I can turn and walk away / Or I can fire the gun / Staring at the sky / Staring at the sun
Whichever I choose / It amounts to the same / Absolutely nothing
Original : Single (1978) + Boys don´t cry (1980)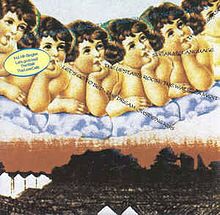 Six Different Ways
This is stranger than I thought / Six different ways inside my heart
And everyone I'll keep tonight / Six different ways go deep inside
Original : The Head on the Door (1985)
Faith
No one lifts their hands / No one lifts their eyes / Justified with empty words /
The party just gets better and better / I went away alone / With nothing left /But faith
Original : Faith (1981)
Play for Today
It's not a case of telling the truth / Some lines just fit the situation
You call me a liar / You would anyway
Original : Seventeen Seconds (1980)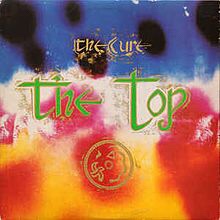 The Blood
I am paralysed by the Blood of Christ / Though it clouds my eyes / I can never stop
Original : The Head on the Door (1985)
Shake Dog Shake
Make up in the new blood / And follow me to where the real fun is / Ha ha ha!!!
Original : The Top (1984)
Seventeen Seconds
Seventeen seconds / A measure of life / Seventeen seconds
Original : Seventeen Seconds (1980)
Fire in Cairo
F.I.R.E.I.N.C.A.I.R.O / Then the heat disappears / And the mirage / Fades away…
Original : Three Imaginary Boys (1979)
A night like this
I'm coming to find you if it takes me all night / Can't stand here like this anymore
For always and ever is always for you / I want it to be perfect like before
Original : The Head on the Door (1985)
Just Like Heaven
"Why are you so far away," she said / "Why won't you ever know, That I'm in love with you, That I'm in love with you?"
Original : Kiss Me Kiss Me Kiss Me (1987)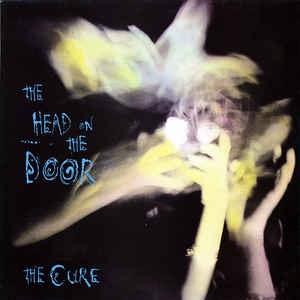 Other Voices
But I live with desertion and eight million people /  Distant noises, other voices
Original : Faith (1981)
Pictures of You
Remembering you running soft through the night / You were bigger, and brighter and whiter than snow
Original : Disintegration – 1989
Lovesong
Whenever I'm alone with you / You make me feel like I am free again
Original : Disintegration – 1989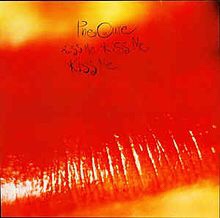 If Only tonight we could sleep
And the rain would cry / As our faces slipped away
And the rain would cry / Don't let it end…
Original : Kiss Me Kiss Me Kiss Me (1987)
Let´s Go to Bed
But I don't care if you don't  / And I don't feel if you don't
And I don't want it if you don't / And I won't say it…
Original : Single (1982) + Japanese Whispers (1983)
Friday I´m in Love
I don't care if Monday's blue / Tuesday's gray and Wednesday too
Thursday I don't care about you  / It's Friday I'm in love…
Original : Wish (1992)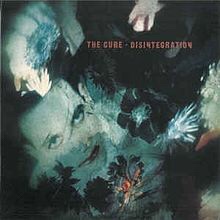 High
And when I see you / Take the same sweet steps / You used to take / I say I'll keep on holding you…
Original : Wish (1992)
Gone !
But if you do that you'll be missing the world / Because it doesn't stop turning whatever you
heard / If you do that you'll be missing the world
Original : Wild Mood Swings (1996)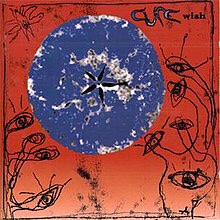 Watching me Fall
I've been watching me fall for it seems like years  / Watching me grow small, I watch me disappear / Slipping out my ordinary world, out my ordinary eyes
Original : Bloodflowers (2000)
Lullaby
That the Spiderman is having me for dinner tonight
Original : Disintegration – 1989
Lost
I can't find myself / I can't find myself /  I can't find myself / I can't find myself / In the head of this stranger in love
Original : The Cure (2004)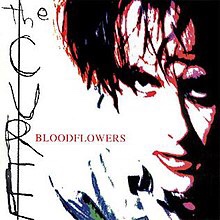 Inbetween Days
And I know I was wrong, When I said it was true, That it couldn't be me, And be her in between, Without you, Without you
Original : The Head on the Door (1985)
The only one
Oh I love oh I love oh I love / What you do to my head / When you pull me back down / And you push me to bed
Original : Single (2008)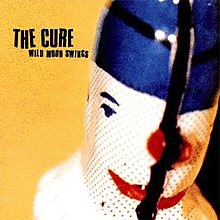 Fascination Street
Oh it's opening time  / Down on Fascination Street / So let's cut the conversation / And get out for a bit…
Original : Disintegration – 1989
Jumping someone else´s train
It won't take long to learn / The new smile / You have to adapt
Or you'll be out of style / It's always the same / Your jumping someone else's train
Original : Three Imaginary Boys (1979)
Throw your foot
Jumping around — click click click / When you're so slow / It's like the world is stopping
Original : The Top (1984)